This happened May 26, 2013, and is one of the coolest things I've seen in the outdoors. Well, the hawk probably didn't think it was cool. In fact, he was probably embarrassed.
Below is the story I posted on another outdoor site I visit.
My father and I were riding around our land today, just enjoying the outdoors together, when we decided to walk down one of the old logging trails. We were walking along when dad spotted something move just off the trail. I turned to look and seen this small hawk standing there on the ground. I said he has caught a snake, and pulled out my phone to take some pics. As I was standing there, I quickly realized something was wrong when the hawk tipped over. It was then I could see the snake, a Southern Black Racer, wrapped around the hawk's neck. I knew I had to try and help the poor hawk, so I cautiously approached with a dead pine limb, then wiggled it under the part of the snake that was wrapped around the neck. He was wrapped so tight, I actually lifted the poor hawk off the ground 2 or 3 times. I kept on trying as the hawk just laid there, motionless. Finally, the snake had enough and unwrapped the hawk and slithered away. The hawk laid there stunned a few seconds, then got up and flew up on a limb. He flew away shortly after.
The hawk never made a sound at all. Makes you wonder how often something like this happens. Just glad I was there to help him out. I'm sure he was too!
Not all turned out good. Just hard to see the snake in some of them. The last image is after the snake finally let go and slithered away.
I tried to embed the images from imgur, but they weren't showing up after I posted the thread. So I uploaded them directly, instead.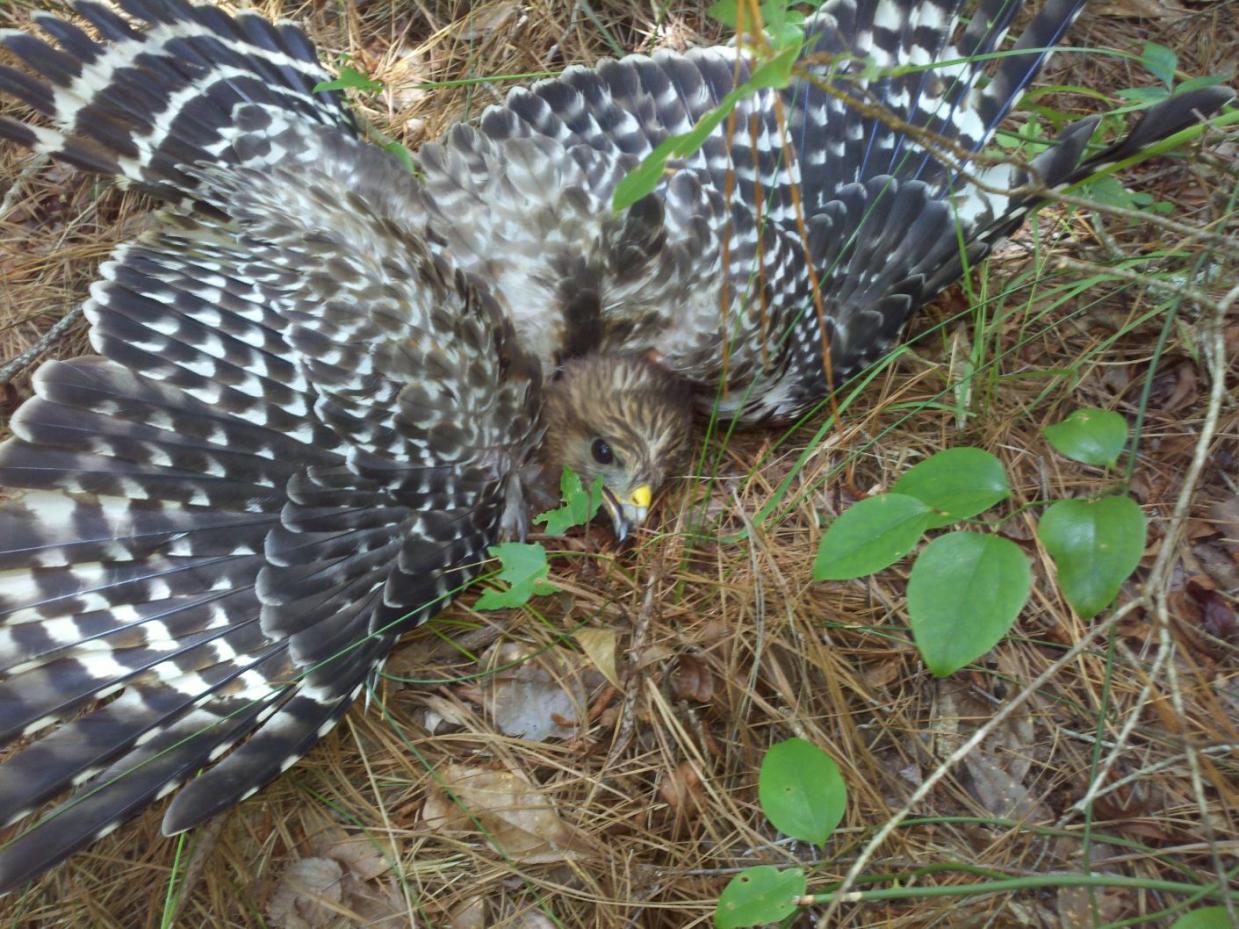 Rest of the images here.
https://imgur.com/a/5JAKcRY